PET strapping serrated clip machine for 13 mm(1/2')clip
PET-strapping clip-1/2" is produced by our machine which reach the standard of tension in USA market
Polyester strapping also known as PET strapping is used when regular polypropylene strapping isn't strong enough to get the job done. Polyester strap most closely resembles steel strapping in its physical characteristics.
But one of the most important part of the whole system is the metal clip which joint the PET strapping together through PET tool, whether it can withstand the tension requirement or not is a key point.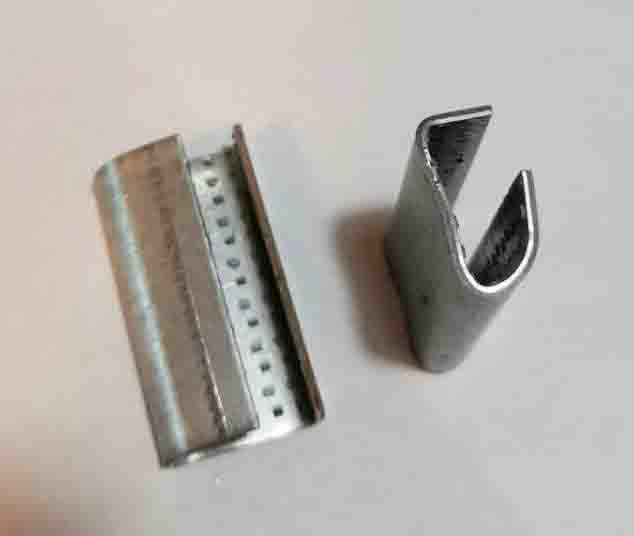 Our machine can solve the problem--- offering machine which is safe and stable with lower cost than other.
PET-strapping clip-machine with serrated teeth forming in same machine

This machine solves the problem of two steps forming process, usually make serrated strip first and form the shape of seal in second step with first step serrated strips.
But now all in one steop
Steel coil---feeding--- forming serrated teeth and shape----finish
Please contact us for more
Get a quotation now by writing few words below!