Specification of PET strapping clips machine
Specification & Data

Machine Name

PET STRAPPING

SEAL MAKING MACHINE

CE CERTIFI-CATION  NO.:

M.2019.206.C2559

Model No.

PSSM-16

CE REPORT NO:

TCF no. MICEZ-1903-0265-MD+LVD

CE COVER PAGE

Technical data

Seal size

Seal

W

L

T

13 mm

13

27-30

0.7-1.0

16 mm

16

27-30

0.7-1.0

19 mm

19

27-30

0.7-1.0

Feeding L

260 mm

Production rate

60-80 PC/MINUTE

Motor power

1.1 kw

Voltage plans

V

Phase

HZ

A plan

380

3

60

B plan

220

3

60

C plan

220

Single phase

Accessories

Cutter of Spring Steel: 2 pieces

Net Weight

600 KG

Gross Weight

650 KG

Machine Size

1400x750x1250

Packing Size

1500x800x 1350

Packing method

Plywood box with reinforced steel structure

Lead time

3-4 weeks after advance payment 30%
One-year guarantee period, except quick-wear parts and natural damage or caused by human errors.

Payment term

30% advance payment by T/T before production
70 % balance against confirmation of samples and videos from the completed machine testing. before shipping.

Unite price
/set/FOB

FOB China port/with three molds/ 13 16 and 19 mm molds
++++++++++++++++++++++++++++++++++++++++++++++++++++++
which we will supply you with two sets for your future use,
because it is the most important spare parts for the machine.
Apart from this factor of strong serrated tooth, our machine
also make nice PET -strapping clip- with 1 mm thickness of
high quality steel plate which yield stregnth is > 340 Mpa.
Our machine has passed the CE certificate inspection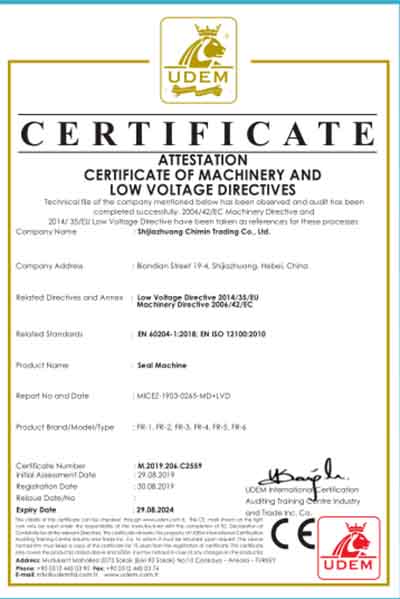 Please add our whatsapp and talk more about it there:
Whatsaa:0086-18621323471
Speed:90 pieces/minute
material: steel coil
Specification: PET-strapping clip-specification
Video: pet-strapping clip-video
Power: 1.1 KW
Machine weight: 550 KG
Machine size: 1.2 M2
it can produce 5/8" pet strapping seal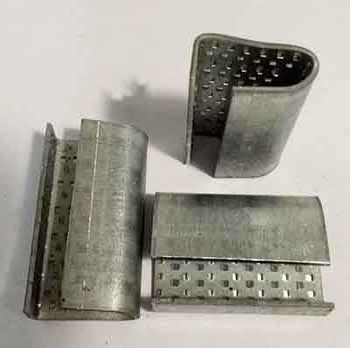 More videos, please click for
[13 mm pet clip machine (-13 mm- )],
[16 mm PET clip machine ( -16 mm-)],
and
[19 mm PET clip machine (-19 mm-)]".
Get a quotation now by writing few words below!