PET strapping serrated clips making machine
PET Polyester Strap the best and environment-friendly substitute of steel or chain strap
and is used with automatic tools.for light packaging and manual tool for heavy-duty ones
PET or polyester strapping is the strongest plastic strapping material
compared to polypropylene strapping, PET straps have the highest initial tension
So the serrated PET seals or clips are one of the vital factors in the application of
PET heavy-duty strapping in all industry and transportation.
we used to produce the pet -strap clips- by punch press machine
with a progressive mold and a feeder but now we developed special
machine that can feed the steel coil and make the shape of the seal while
making the teeth of the seal in same machine which is safer and more
efficient than the punch press machine in the past. We have a customer
from Russia who sent us a video clip that shows they have been working
with the machinefor four years without any maintenance or problems
exepe changing few spare parts for the quick-wear section like the inner
serrated teeth forming tooling and cutting blade that are used very often and
directly touch the PET clip while processing.
Please click

for the video
clip at youtube.com "PET strap clip machine has been run for four years smoothly."or you
click for the page:
" PET-strapping clip-machine shipped to Russian and running 4 years smoothly"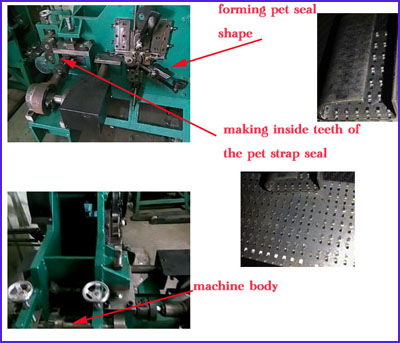 What is the feature of PET clip machine?
Serrated Seal for Plastic (PET) Strap
Serrated Seal for Plastic Strap, stops strap from slipping under tension
The serrated pattern stops PET strap from slipping under tension.
Serrated seals are used with polyester strap.
But how to stop it from slipping under pressure?
By the aggressive serrated teeth at inner side of the clip.
We have developed a special tooling for forming the teeth
at inner side of the clip which look like normal but it is made
from Japanese High Speed Tooling Steel SKD-2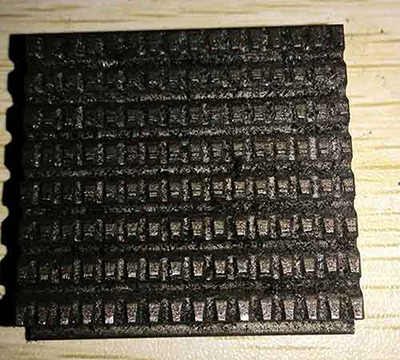 which we will supply you with two sets for your future use,
because it is the most importa spare parts for the machine.
Apart from this factor of strong serrated tooth, our machine
also make nice PET -strapping clip- with 1 mm thickness of
high quality steel plate which yield stregnth is > 340 Mpa.
Our machine has passed the CE certificate inspection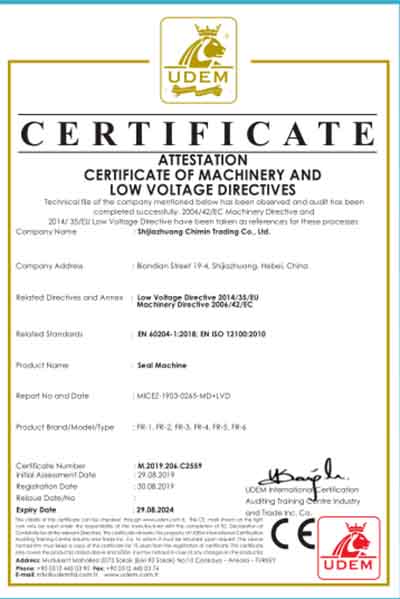 Please add our whatsapp and talk more about it there:
Whatsaa:0086-18621323471
Speed:90 pieces/minute
material: steel coil
Specification: PET-strapping clip-specification
Video: pet-strapping clip-video
Power: 1.1 KW
Machine weight: 550 KG
Machine size: 1.2 M2
it can produce 1/2" pet strapping seal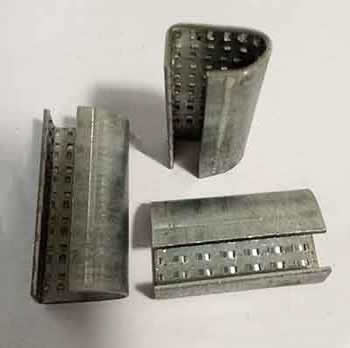 it can produce 5/8" pet strapping seal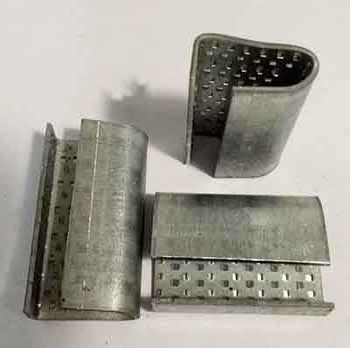 it can produce 3/4" pet strapping seal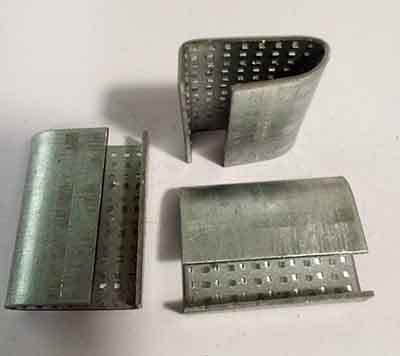 More videos, please click for
[13 mm pet clip machine (-13 mm- )],
[16 mm PET clip machine ( -16 mm-)],
and
[19 mm PET clip machine (-19 mm-)]
+++++++++++++++++++++++++++++++++++++++++++++
FAQ
1.Have you exported the PET seal machine to Brazil?
Yes we have and we have had three customers in Brazil
Click for one of the customers in Brazil:

2. Do you have Heavy-duty PET-strapping seal clips machine?
Yes we have heavy-duty PET-strapping seal clips machine

3.How strong the PET strapping clips are when used in heavy-duty packing
They can be used for packing paving stones...

Get a quotation now by writing few words below!