Stainless band
304 STAINLESS STEEL BAND
This alloy will provide very good corrosion resistance in fresh water and industrial atmospheres.
Often selected for light duty applications in food processing, chemical, power transmission
and cable management.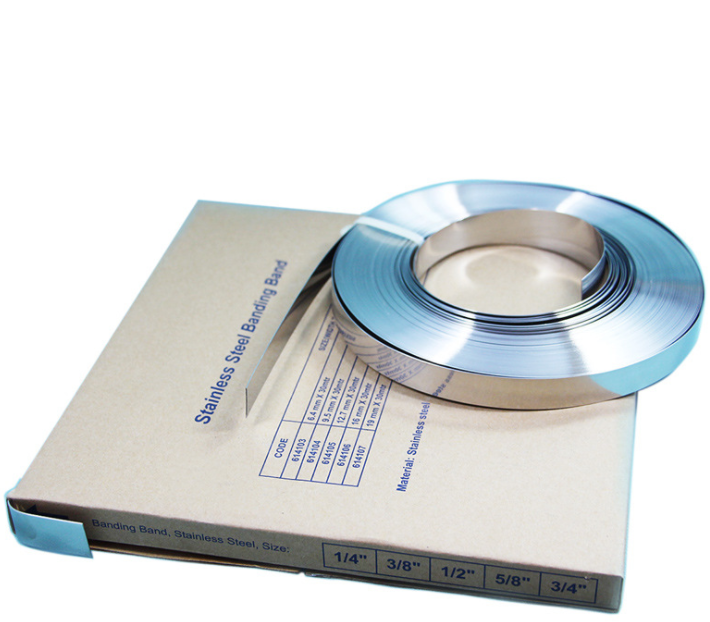 Stainless steel type 304 is the more common and general purpose type of stainless steel. In fact, this type of stainless steel is so common that it's likely used in your household appliances and even your faucet.
This type is defined by its higher nickel content than other types of stainless steel. Due to the rising cost of nickel, this makes stainless steel type 304 slightly more expensive than the other types. The nickel, however, is what makes type 304 less susceptible to corrosion.
Obviously, you can see why this type appeals to the appliance and plumbing industries. It also appeals to sign and electrical industries for some of the same reasons. Fixing signs and strapping pipelines and tanks are common uses for this type of stainless steel banding.
Ultimately, exposure to corrosive elements is what leads businesses to choose type 304 steel banding for their needs. It also has the same bending, shaping, and flattening abilities as type 201 stainless steel.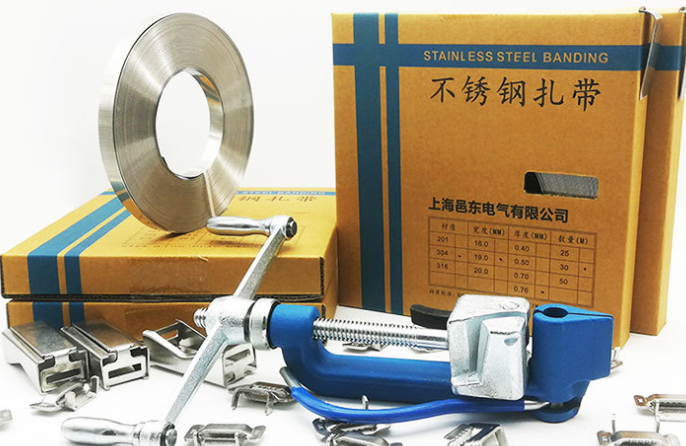 Slitting of the stainless band
If wider stainless steel roll material you have use powerful slitter machine
Suggestion
 It is quite a investment for the production of whole series of
products.
We suggest that from purchasing of the stainless banding products to building up
new factory producing them is safe and realistic way for all new comers and beginners.
But for the slitter machine it looks simple but still complicated.
Get a quotation by writing few words below!
🍀 🍀 🍀 🍀 🍀 🍀 🍀 🍀 🍀 🍀 🍀 🍀 🍀 🍀 🍀 🍀 🍀 🍀 🍀 🍀 🍀 🍀