How to make steel-strapping seal clips of normal tensile strength
What is normal tensile strength?
Usually, we receive orders from customers in steel industry who need normal tensile strength steel seal/cllip.
These seals/clips can be made by hot-rolled steel materials often from steel sheets galvanized
thickness is usally is below 0.9 mm or thinner than that
Tensile strength is often below 750 Mpa.
So we have a small machine which is economic and fast enough to produce the normal tensile strength seal clip for your customer
without paying too much money for bigger and expensive machine which is specially used for high tensile strength seal/clip.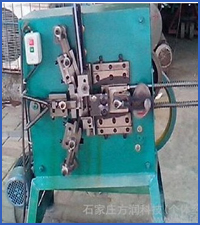 Question and Answer
If you need a steel-strapping clip-machine for producing your steel-strapping clip-using materials from steel coil or from steel scraps ( by using steel scraps-strapping clip-machine) it is here for your correct choice.
Is this steel-strapping clip-machine expensive?
No, it is not expensive.
Is the machine slow or fast?
Or send your message from your apple or addroi phone
---
If you want to know more
Please send email to us
[email protected]
Get a quotation by writing few words below!
🍀 🍀 🍀 🍀 🍀 🍀 🍀 🍀 🍀 🍀 🍀 🍀 🍀 🍀 🍀 🍀 🍀 🍀 🍀 🍀 🍀 🍀