Photo for 19 mm -19 mm- strapping buckle machine
diameter: 3.5--4.5 mm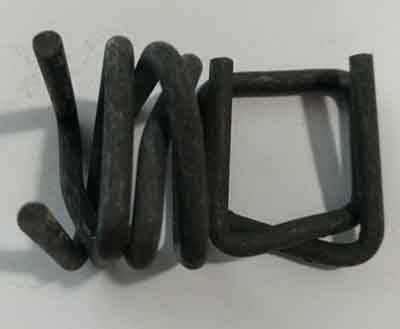 any shape can be made according to customer's design or drawing
Composite cord strapping is designed as one of the best alternative to metal strapping.
When used with buckles, composite strapping provides you the strongest and most reliable joint. In fact it is considered the most durable joint in the strapping industry.
The machine which produces the buckles are very important in the whole industry line which need to be fast, cost effective and safe + stable.
our buckle machine provides the solution to the needs of customers.
we have 16 buckle machine
Speed: 50 pieces/minute
size: 16x 3.0-3.5 mm
thickness:3.0--3.5mm
Material: steel wire galvanized
Get a quotation by writing few words below!