Paint Bucket Handle Making Machine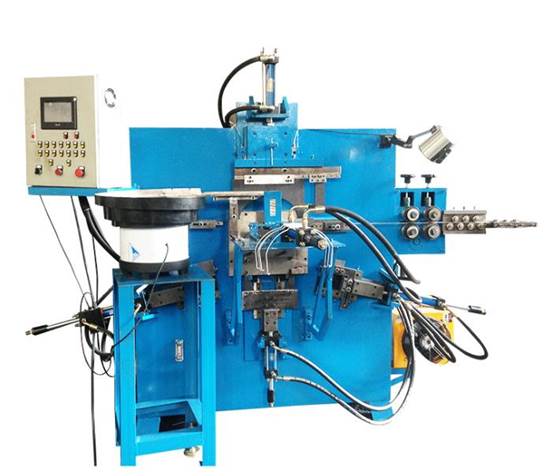 Paints bucket handles forming machine
Raw material wire diameter: 1-5 (mm) Feeding length; 14" (600mm)
Motor power: 3.0KW
Mechanical size: 2000×700×1700mm (length×width×height)
Mechanical weight: 800KG Production speed: 25 pieces/min
Uses: This machine is suitable for the production of various types of steel wire, iron wire, stainless steel wire bucket handle, bucket hook, plastic bucket hook products, different sizes of handles only need to replace the mold.
The long-feeding of wire ensures all the products of folding shape or hooks in the same direction or opposite direction to be formed in one feeding range. The biggest feature: It is equipped with a stepping motor feeding and microcomputer control to make the feeding more accurate. It has the functions of segment counting and total counting. The reel head feeding is to avoid that the wire is scratched.
Suitable for products with high surface finish requirements and precise wire length Automatic feeding, cutting, forming, pushing, and uninterrupted production is completed in one machine simultaneously Simple operation, stable quality, fast delivery, and high production efficiency. It is easy to adjust and only need to change the mold to produce different specifications.
The materials and workmanship are excellent, the comprehensive performance is high, and the service life is long. It is available for bucket handle forming from 5L, 10 L, 15 L to 20 L.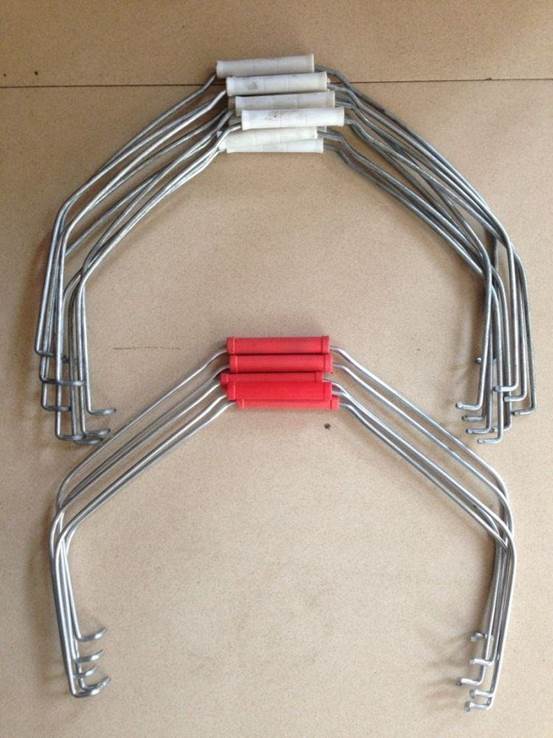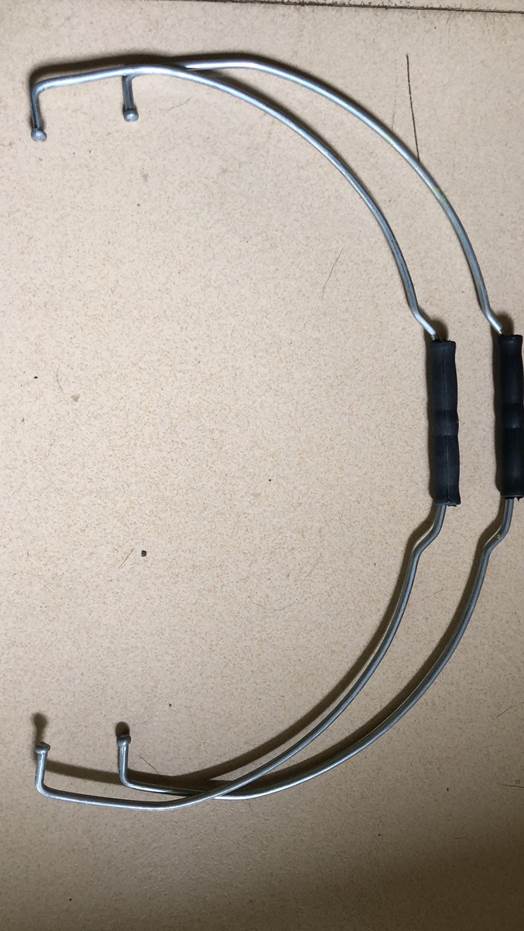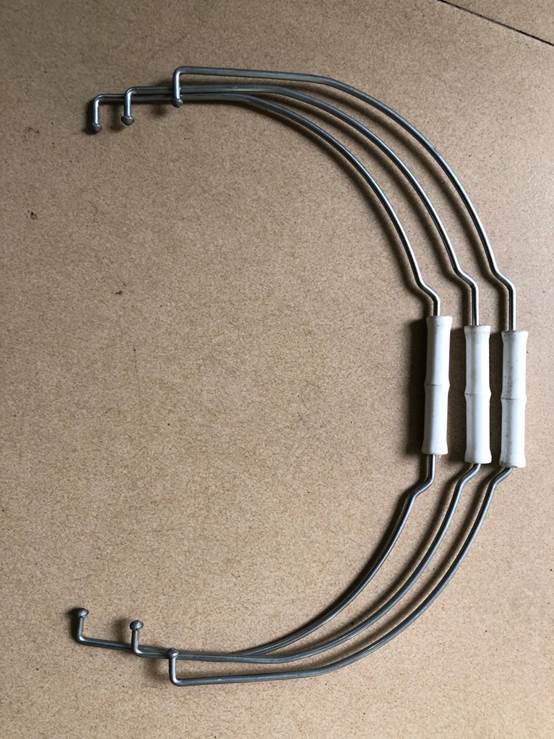 Get a quotation now by writing few words below!